SPECIAL SERVICES

BUILDING SPACES provides a consulting service to obtain a comprehensive analysis of clients desires and needs.

Clients have access to products and view manufacturers portfolios in the first stages of planning.

BUILDING SPACES researches cost saving solutions and scrutinises prices for a satisfying return value.

A flexible and integrated planning management opens avenues for adapting to clients special request, at any stage any time.

In house AUTOCAD use during the building process allows quick modifications and detailing on a daily basis.

Experience of our staff - Our master builder manages challenging and complex geometrical equations and structures.

State of the art laser levelling equipment assures  precision for levelling and alignment.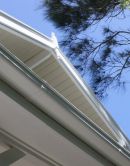 CHOICE SPACES is a product finder for materials and finishes, displaying suppliers, manufacturers and designers. 

GREEN SPACES is based on the concept for sustainable, environmental building, designing and living.